Daily inspiration for iOS users
8 years ago, I wrote about my setup for sending myself daily reminders—usually short quotes and principles that I wanted to influence my thinking and decision-making. It looked like this: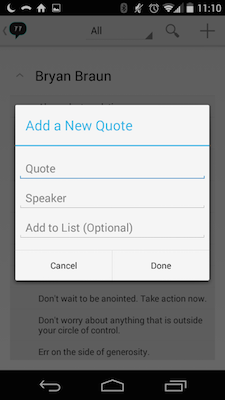 For 8 years that system has held strong, serving me well through many transitions in life (changing jobs, having kids, buying a house, and more).
This year, when it was time to retire my Android phone, I decided to try out iOS. The story behind that experiment is a post in itself, but one outcome was that I needed a new way to get my daily reminders.
I found several iOS apps that could do it but the prices were baffling. I'm happy to pay for apps I value, but a $19.99/yr subscription for standalone software to rotate quotes? Yeesh.
It took some digging but I finally found an app that was perfect for my use-case. It's called Yapp Reminders, and it looks like this: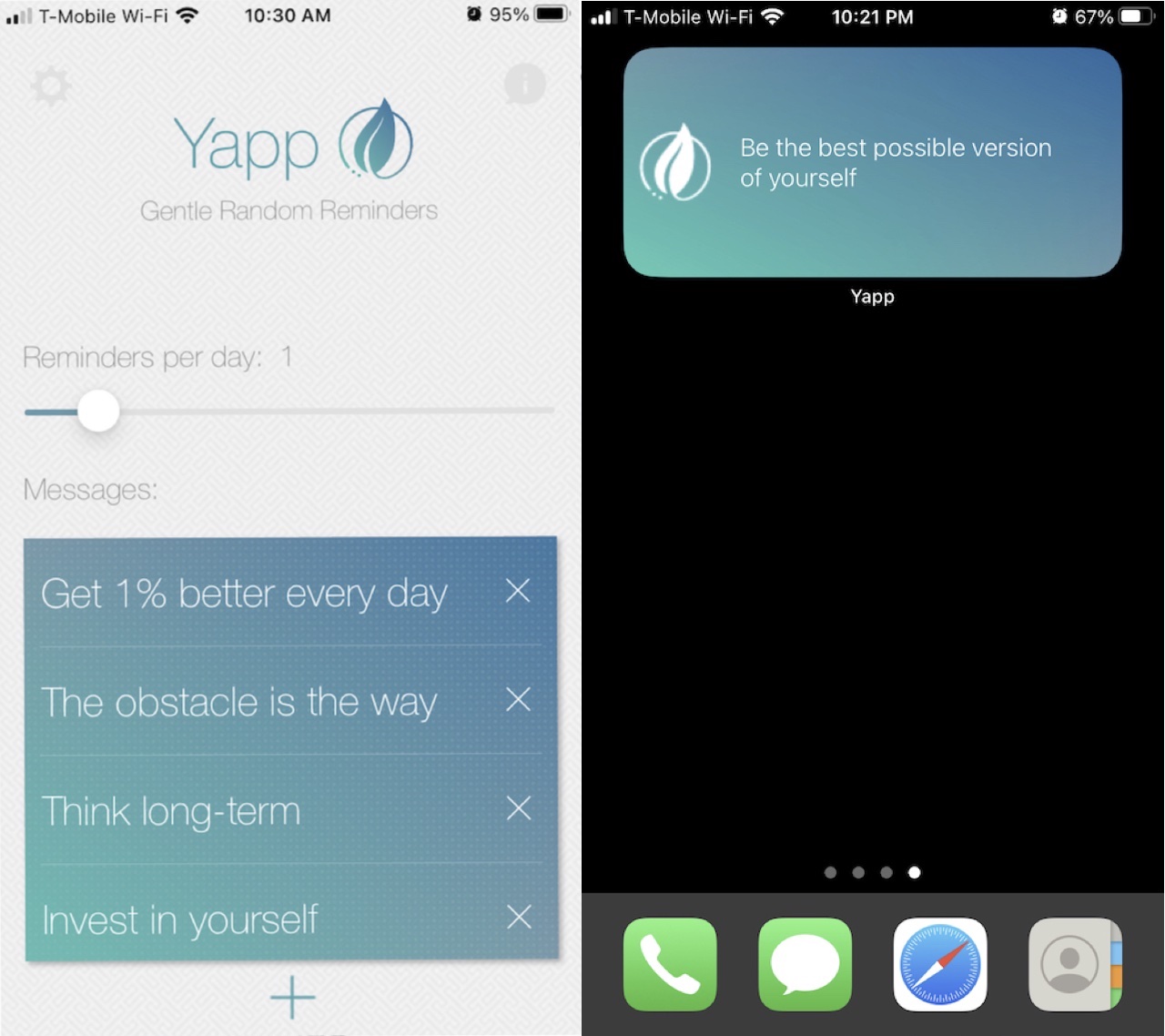 A new quote is randomly chosen as often as you want (daily, in my case). The default settings and styles are good and everything is stored on the phone. *chefs-kiss*
I noticed that it would send me alerts when the quote changed, which felt a bit noisy to me. Eventually, I learned that I could turn those off by disabling alerts in Settings > Yapp > Notifications: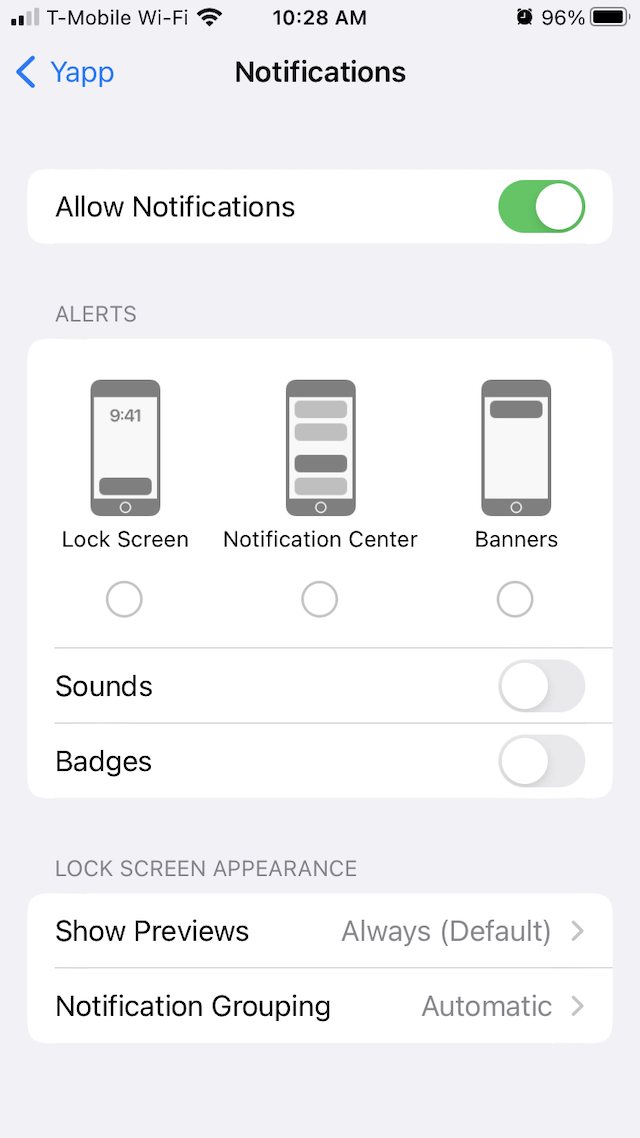 I've been using this setup for the past 2 weeks and I love it. I even set it up on the family iPad so I could send similar reminders to the kids.
In Atomic Habits, James Clear highlights the power of taking one-time actions that pay off again and again. That's what this is: a little daily nudge, helping me become the person I want to be.
Comments